Description
AMS's "original" gas vapor probe can sample vapor in soils at depths of 12 'depending on soil conditions. This kit is an excellent choice for shallow gas vapor sampling in soft soils.
The kit includes a base section with a probe tip and ground gas access holes at the top. An included tipped liner rod is placed inside the base section. AMS also offers the patented dedicated gas vapor tip and AMS Retract-A-Tip for soil gas sampling as well as shallow groundwater sampling.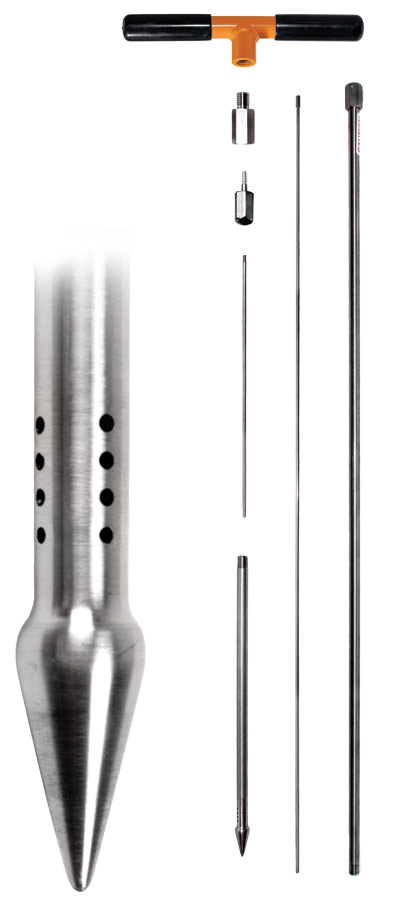 The tip of the probe is driven into the ground one of two ways; with the 10 pound slide hammer attachment or (if soil allows), it can be manually pushed into the ground with a 10 "cross handle.
Stainless steel extensions are available for gas vapor probe. These extensions come in either 3-foot or 4-foot lengths. The extensions are coupled by a 5/8 "OD coupling with a ½" national fine thread. When the unit's extensions are attached, the ends of the extensions touch each other within the attachment.
By doing this, the force exerted in driving the sampler is concentrated on the "extension walls". By adding extensions, the probe can be inserted to depths of up to 12 feet (3.6m) or more depending on the lithology of the soil.
When attaching the extensions, we suggest that they should be tightened to approximately 30 feet. pounds of torque.
Each GVP extension comes equipped with a 3/16 "Internal Rod. The coating rod is also constructed of stainless steel. With the liner bar installed inside the extensions, the small coupling protects the steam inlet holes from filling in with dirt and plugging the interior of the extensions where gas from the floor will eventually flow. After the probe has inserted to the desired depth, the drive end and the inner casing rods are removed from the sampler. A steam extraction accessory is installed on the probe.
The steam extraction fitting includes a 3/16 "barbed tube adapter connector. One length of Teflon or plastic tubing can now be pushed over the barbed adapter. The other
The end of the tube can be connected to a vacuum pump or SUMA Vessel to extract the vapor sample from the soil.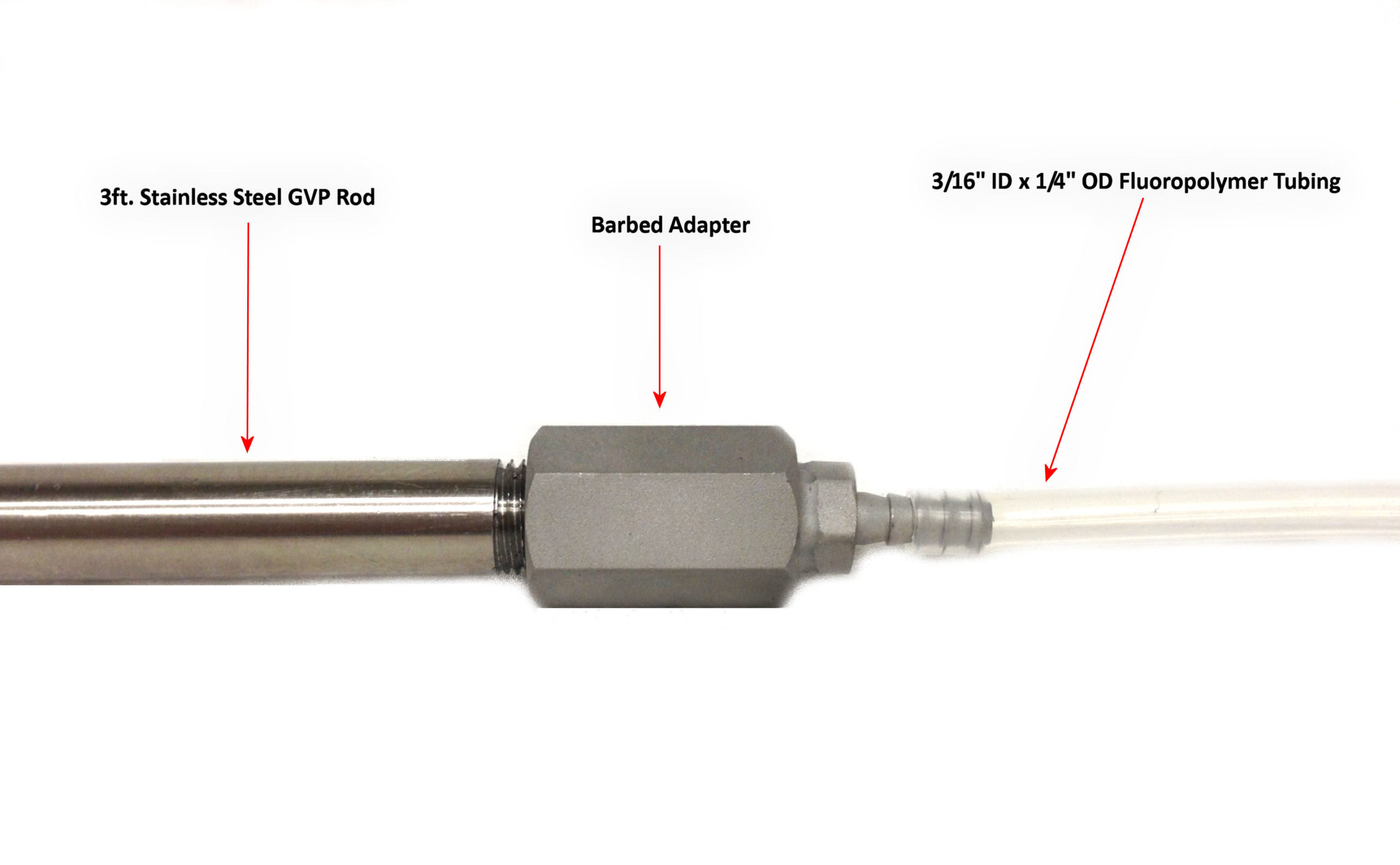 For surface gas sampling in easily penetrated soils in preliminary studies.